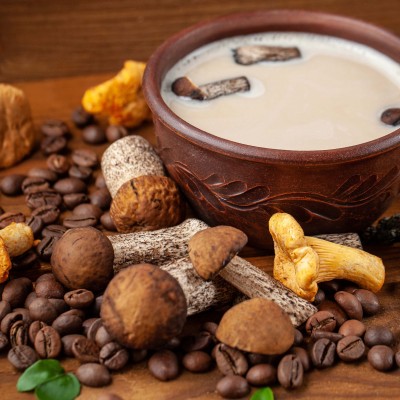 Mushroom Coffee
$4.00
---
The earthy and robust flavor of coffee and adaptogenic mushrooms in a natural marriage. .
ORDER ONLINE
0 customers Mushroom Coffee! Leave a review to let us know what you think.
You may also like
---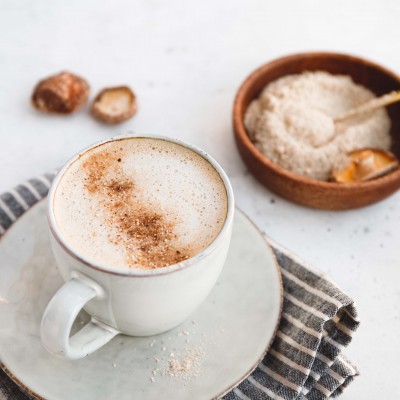 Dual-extracted reishi, chaga, and lion's mane with Arabica coffee and added creamy coconut milk and MCT oil..
Potent Turmeric and a traditional spice blend of Ceylon cinnamon, cardamom, ginger, and vanilla are combined with the creamy deliciousness of coconut milk to produce an exotic, nutrient-dense tonic..